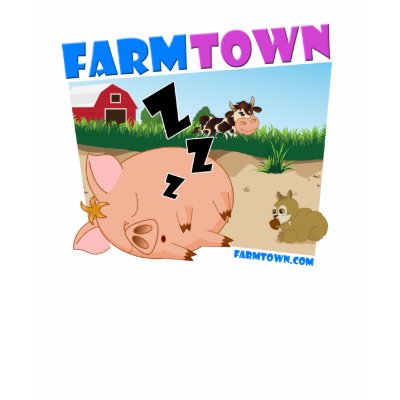 I think I have to have this T-Shirt. The pig happens to be my favorite animal in Farmtown, cus you can make it go to sleep. Or, it flings itself down to sleep.
How many fellow Farmtown Addicts are there? I know
Erin is one
. We're neighbors.
I even did those stupid surveys to get more coins. Spammed my own mailbox.
At first I thought it was stupid. Until I got sucked in. As you might imagine, I have a billion animals on my farm. It's called my menegerie too.
You can go
look at Farmtown here
. But I play on Facebook. Be careful though, it will suck you in too!
Obviously I survived my dental appointment yesterday. I'll update tomorrow. I don't have neurological damage or anything. (shut up, I had myself convinced this would happen)