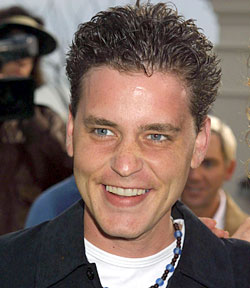 I'm not a poet. So this isn't really an ode. But really, its about me.
Growing up girls have dreams. Dreams of getting married and living happily ever after. Of course, these dreams are usually to princes, that don't exist, but we seem to think they do.
Or, celebrities, that we never think will let us down by having real life problems. Like...drugs.
So, to that end, I will miss Corey Haim. He was my favorite Corey. But it just goes along with the fact that I always go for the druggies and alchoholics.
Maybe this finally has freed me from the chains?
I wonder sometimes if a real live boy will ever realize that I am an awesome catch, and want to marry me? I feel like I'm standing still. Then I tell myself to enjoy the ride. I'm starting to think the ride is long, and my ass is starting to hurt.